Posted by
admin
on Aug 16, 2010 in
News Reports
,
Tottenham Hotspur FC
|
Comments Off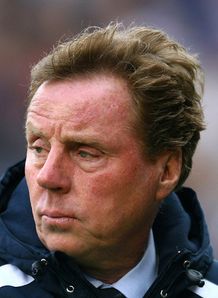 Tottenham Hotspur manager Harry Redknapp believes that Manchester City "have a long way to go" before they will be able to win the Premier League title.
City boss Roberto Mancini thinks that his side will be contenders to become the league champions, but Redknapp, whose side outplayed City in a goalless season opener on Saturday, is more inclined to tip Chelsea and Manchester United for the Premier League title, saying that the Eastlands club might struggle to make the top four this term.
"I wouldn't tip City from what I've seen," Redknapp told The Mirror.
"I wouldn't say they'll win the championship. They have a long way to go.
"Chelsea are a team, Man United are a team. They are fantastic teams with people who have been there, done it all and won everything, Champions League winners.
"So I wouldn't see City finishing above them.
"They'll find it more difficult to win games if they set up as defensively as they did against us. I was more concerned when Adebayor came on late in the game. If they spend enough they'll get there in the end but certainly this year, I wouldn't see them being champions.
"They have a chance of finishing in the top four but Arsenal will be close to the title this year and Liverpool are going to be strong."
Spurs were able to edge out City for the last Champions League spot last term, winning a close battle for fourth place that went right down to the wire.
Share